Goaltide Daily Current Afffairs 2023
Current Affair 1:
CEA REGULATIONS FOR GREAT INDIAN BUSTARD AREA.
The Central Electricity Authority (CEA) has issued Draft Central Electricity Authority (Construction of Electric Lines in Great Indian Bustard Area) Regulations, 2023, making mandatory for electric lines to be underground or overhead through the 'Great Indian Bustard (GIB) Area'.
The regulations came in light of a case in the Supreme Court (SC) on the issue of threat to the endangered Great Indian Bustards.
As per the regulations, all electric lines of 33 kV and below passing through the 'Great Indian Bustard Area' will be underground, while those above 33KV will be overhead lines installed with bird flight diverters.
These diverters are aimed at improving power line visibility for birds and reducing the risk of collision.
The Great Indian Bustard
The Great Indian Bustard (Ardeotis nigriceps), the State bird of Rajasthan, is considered India's most critically endangered bird.
It is considered the flagship grassland species, representing the health of the grassland ecology.

Its population is confined mostly to Rajasthan and Gujarat. Small populations occur in Maharashtra, Karnataka and Andhra Pradesh.
Protection Status:

IUCN red List: Critically Endangered
Convention on International Trade in Endangered Species of Wild Fauna and Flora (CITES): Appendix1
Convention on Migratory Species (CMS): Appendix I
Wildlife (Protection) Act, 1972: Schedule I

Vulnerability:

The bird is under constant threats due to collision/electrocution with power transmission lines, hunting (still prevalent in Pakistan), habitat loss and alteration as a result of widespread agricultural expansion, etc.

What are the Measures to Protect GIB?
Species Recovery Programme
National Bustard Recovery Plans:

It is currently being implemented by conservation agencies.

Conservation Breeding Facility:

MoEF&CC, Rajasthan government and Wildlife Institute of India (WII) have also established a conservation breeding facility in Desert National Park at Jaisalmer in June 2019.

Project Great Indian Bustard:

It has been launched by the Rajasthan government with an aim of constructing breeding enclosures for the species and developing infrastructure to reduce human pressure on its habitats.

Eco-Friendly Measures:

Task Force for suggesting eco-friendly measures to mitigate impacts of power transmission lines and other power transmission infrastructures on wildlife including the Great Indian Bustard.
Current Affair 2:
NATIONAL ASSESSMENT AND ACCREDITATION COUNCIL (NAAC)
The chairperson of NAAC's executive committee, resigned after repeatedly demanding an independent inquiry into the functioning of the council.
What is NAAC?
Established in 1994, it is an autonomous body under the University Grants Commission (UGC) responsible for assessing the quality of higher educational institutions in India.
Functions of NAAC:

Through a multi-layered assessment process, it awards grades ranging from A++ to C based on parameters such as curriculum, faculty, infrastructure, research and financial well-being.

Initiatives taken:
'Paramarsh' (2019; by UGC): Best-performing institutes serve as mentors to at least five institutes aspiring to get accredited.
NAAC (in 2022) also explored the possibility of issuing Provisional Accreditation for Colleges (PAC), under which one-year-old institutes could apply for accreditation that would be valid for two years.
Current accreditations: Out of the 1,113 universities and 43,796 colleges in the All India Survey on Higher Education Report 2020-21, only 418 universities and 9,062 colleges were NAAC-accredited as on January 31, 2023 (Highest in Maharastra).
The National Education Policy (2020) has set an ambitious target of getting all higher educational institutes to obtain the highest level of accreditation over the next 15 years.
About UGC:
University Grants Commission is a statutory body set up by the Department of Higher Education, in accordance with the UGC Act 1956 and is charged with the coordination, determination and maintenance of standards of higher education in India.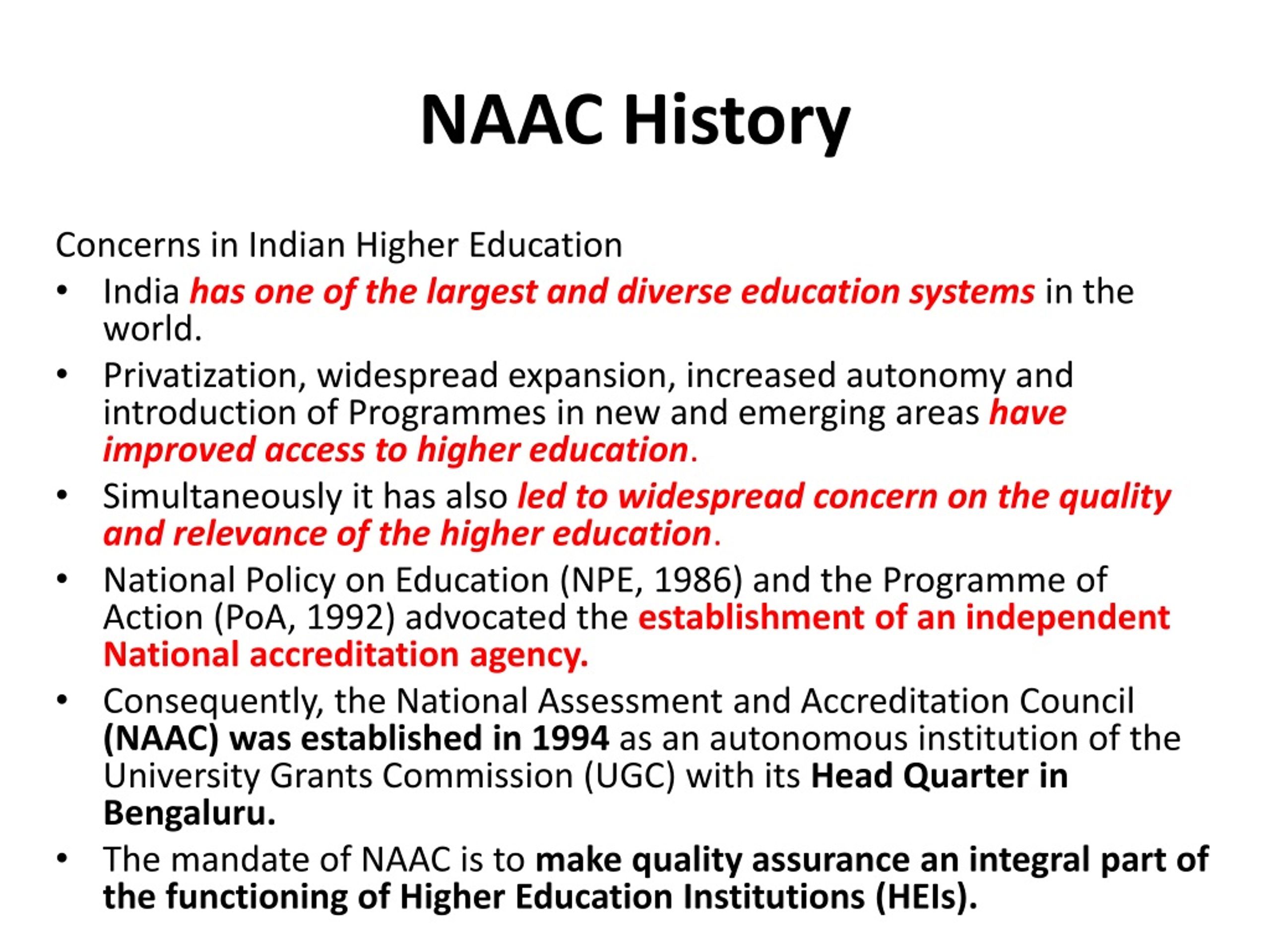 Current Affair 3:
OPEN NETWORK FOR DIGITAL COMMERCE
Union Minister of Commerce and Industry recently said that the ONDC will help small retailers survive the onslaught of large tech-based e-commerce companies.
What is ONDC?
It is a not-for-profit organisation that will offer a network to enable local digital commerce stores across industries to be discovered and engaged by any network-enabled applications.
It is neither an aggregator application nor a hosting platform, and all existing digital commerce applications and platforms can voluntarily choose to adopt and be a part of the ONDC network.
The ONDC model is trying to replicate the success of the Unified Payments Interface (UPI) in the field of digital payments.
UPI allows people to send or receive money irrespective of the payment platforms they are registered on.
The open network concept also extends beyond the retail sector, to any digital commerce domains including wholesale, mobility, food delivery, logistics, travel, urban services, etc.
Current Affair 4:
H3N2 OUTBREAK
The Indian Council of Medical Research (ICMR) confirmed that the recent outbreak of a respiratory illness — with symptoms of cold, sore throat and fever accompanied by fatigue is caused by Influenza Sub-type H3N2.
There are four types of seasonal influenza viruses, types A, B, C and D. Influenza A and B viruses circulate and cause seasonal epidemics of disease,
WHAT IS H3N2 VIRUS?
H3N2 virus is a type of influenza virus called the influenza A virus. It is a respiratory viral infection that causes illnesses every year. This subtype of influenza A virus was discovered in 1968 in humans.
The virus derives from types of protein strains of the influenza A virus – hemagglutinin (HA) and neuraminidase (NA).
HA has over 18 different subtypes, each numbered H1 to H18 while NA has 11 different subtypes, each numbered N1 to N11. The H3N2 is a combination of the two protein strains of the influenza A virus.
SYMPTOMS OF H3N2 VIRUS:
The symptoms of the H3N2 virus include cough, runny nose or congested nose, sore throat, headaches, body aches, fever, chills, fatigue, diarrhoea, vomiting and breathlessness.
TREATMENT FOR H3N2 VIRUS:
Regular over-the-counter medications for fever, cough or headaches can be consumed to relieve the symptoms. Annual flu shots for the influenza virus should be administered and taken around this time.
Current Affair 5:
INDIA-CENTRAL ASIA JOINT WORKING GROUP (JWG) ON AFGHANISTAN
India will send its next consignment of wheat as aid to Afghanistan under the Taliban regime via Chabahar port. The decision, that was announced at the first meeting of the India-Central Asia Joint Working Group (JWG) on Afghanistan in Delhi.
This comes after the agreement with Pakistan to extend for sending the wheat over the land route expired and talks on extension have failed.
What are the Key Points about the JWG?
The JWG meeting comes a year after the India-Central Asia summit in January 2022, where the decision to hold a special contact group on Afghanistan was announced.
The issues of drugs, the export of terrorism and radicalism, and refugees has been at the top of concerns for neighbouring countries in Central Asia.
The JWG also emphasised the "importance of formation of a truly inclusive and representative political structure that extends the equal rights for all Afghans including minorities, women, girls.
What are the Key Outcomes of JWG Meeting?
The joint statement said that no terror organizations including UN designated terrorists should be provided sanctuary or allowed to use the territory of Afghanistan.
India also agreed to offer:

Customised capacity building courses for UNODC (United Nations Office on Drugs and Crime) Officials and stakeholders; and
Cooperation on initiatives to counter drug trafficking and rehabilitation efforts for Afghan drug users, especially women.
India's Previous Assistance Measures to Afghanistan
Food Grains:
Medical Supplies:

India supplied 5 lakh tablets of Hydroxy-chloroquinine, 1 Lakh tablets of Paracetamol, and 50,000 pairs of surgical gloves to the Government of Afghanistan in 2020.
India established a Medical Diagnostic Centre in Kabul in 2015, providing the latest diagnostic facilities to Afghan children and generating goodwill for India.

Infrastructure:

Since 2001, India has committed USD 3 billion towards rebuilding and reconstruction of Afghanistan.
<< Previous
Next >>